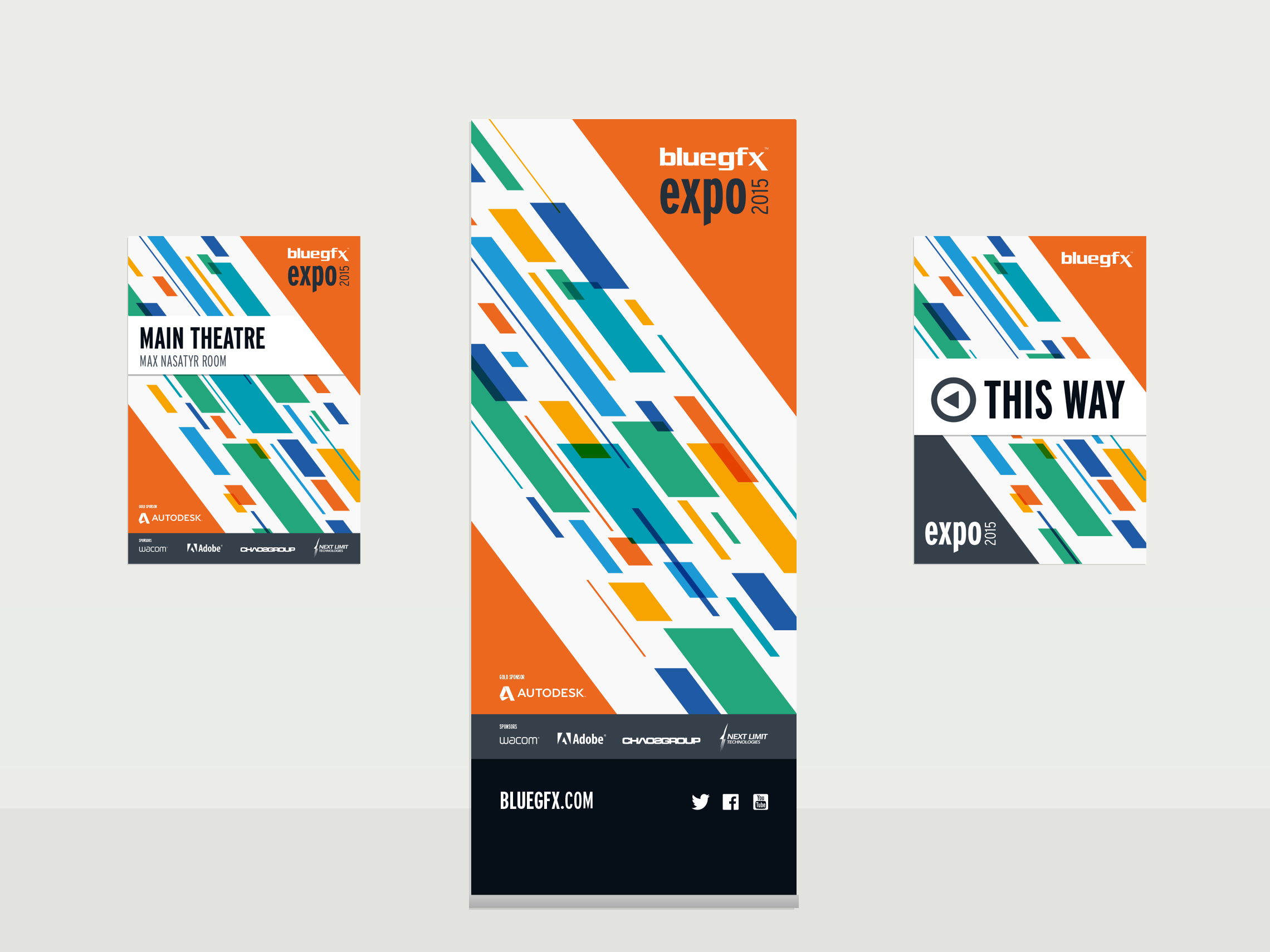 bluegfx is a leading technology company, supplying 3D, video, infrastructure, networking and cloud technologies to the digital media industry.
Their yearly Expo attracts over 300 visitors for a day of presentations from industry leaders and product demonstrations from industry experts including Autodesk, Nexenta, Chaos Group and Adobe.
For the 2015 Expo they required a bright and eye catching graphical design (rather than photographic) which could be flexible enough to be applied to the exhibition materials. The diagonal pattern started as rays shooting from a screen, this was then simplified to rays alone. The original palette of blue and orange was added to with complimentary colours.